This bamboo steamer lets you make restaurant-quality dumplings in a flash - buy now and save nearly 15%!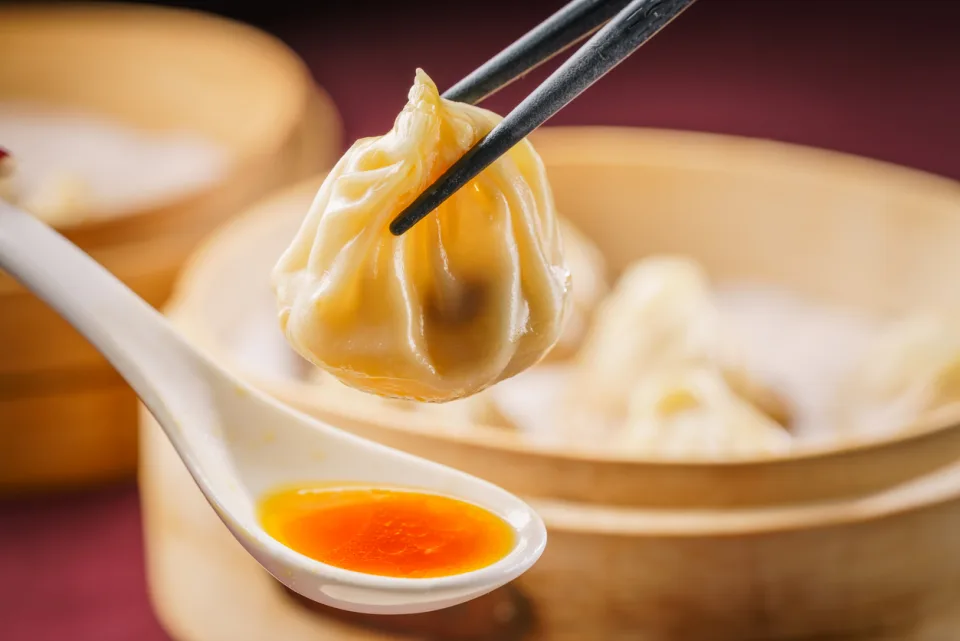 Do you ever have a strong craving for dumplings but don't want to go through the hassle of ordering takeout? Plus, sometimes those delicious restaurant dumplings can be a bit pricey. If only they weren't so time-consuming and tedious to make at home.
Luckily, this bamboo steamer set is the answer to all your dumpling-related prayers. The steamer is so useful that it even went viral on TikTok. As you can see from the viral video, this bamboo steamer can make delicious dumplings in an instant.
Don't just take our word for it, see why this shopper called this bamboo set "ten out of ten" in their review.
"Great kit!!! Ten out of ten, I would buy again. I've been longing to make my own dumplings but didn't have any of the necessary tools to make them myself. I didn't want to spend an arm and a leg on a single piece, so I was looking for a reasonably priced kit. […] Everything was easy to use and clean. The dumplings came out delicious :)"
If this 5-star review isn't enough to convince you, be sure to learn more about this incredible dumpling steamer below.
Be sure to grab one of the bamboo steamer sets before the deal evaporates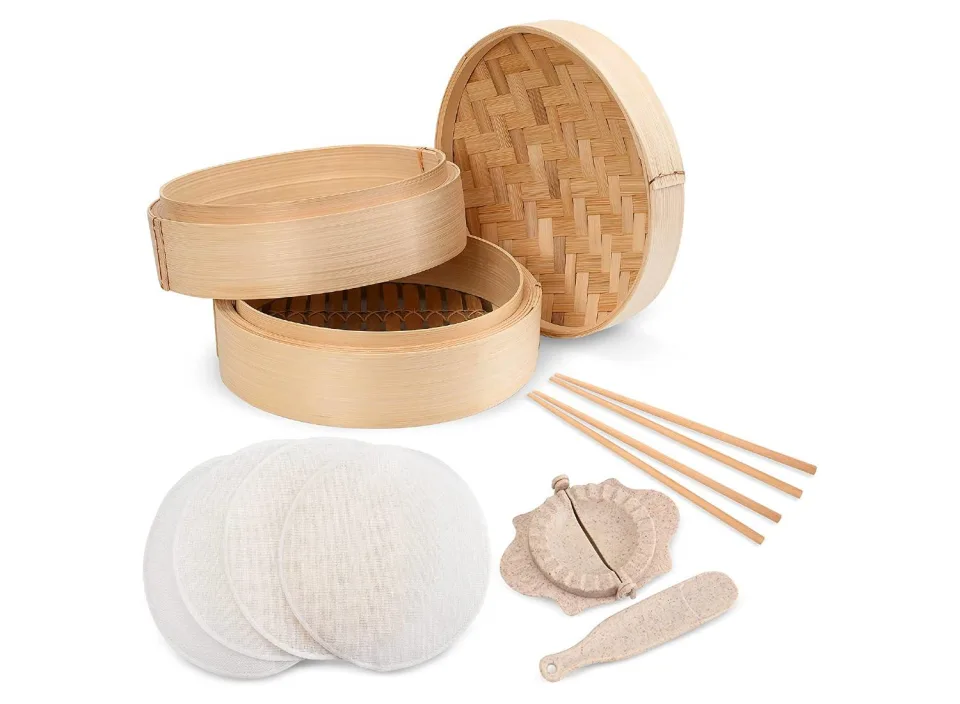 This kit contains everything you need to make the most perfect gyoza. It includes the steamer itself, a dumpling maker for making sure each dumpling is perfectly pinched together, a spoon for the perfect amount of filling, two pairs of chopsticks, and four reusable cotton liners for inside the steamer.
One of the coolest things about this steamer is its versatility. Despite its name, it doesn't have to be used only for dumplings - all kinds of meat, vegetables, fish, rice, etc. can be steamed with the help of this useful product.
The steamer itself has two different layers, giving you more space and less space to steam your dumplings. One layer can be used for dumplings, while the other can be used for vegetables. In addition, this steamer features an open weave design that allows more steam to pass through more easily and cook your food faster.
Normally, this bamboo steamer set retails for $39.95, but it's currently on sale for over 10% off, dropping the price to $34.95. There's also an additional online coupon that can be clipped and applied at checkout for an additional 5% off, bringing your total savings to nearly 20%. So now you can have restaurant-quality dumplings at home without overspending, thanks to this deal from Amazon.